The Sebastian Old Boys are looking for new players.

The league plays Monday and Wednesday mornings beginning at 8:00 and over by 11:00.
Two games are played each day.
They are pick-up games with teams picked from players who show up.
The age bracket is 50 and over and all skill levels are welcomed.
The field is located off of CR512. Turn South on Barber Street and go a quarter of mile and the park is on the right.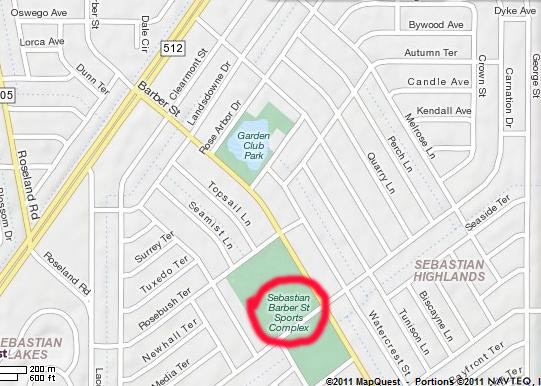 Visitors to this site




Article #1, Senior Softball Sports Injuries and Preventions

Article #2, (Shoulder Injuries)

Article #3, (Achilles Tendinosis)

(Click on the above links to view articles)

Check out the "Stretching Exercises 1 & 2 below to help you prevent injury by using the proper stretching techniques.

It is very important, especially at our age, to show up at the field prior to the games and spend time jogging around the field at a slow pace, just to get warmed up prior to stretching out your leg muscles; this will help prevent leg injuries during the games.

Also, it is a great idea to purchase a pair of "compression shorts" to wear under your softball shorts or pants; they really do make a difference.

Stretching Exercises 1

Stretching Exercises 2

Dugout Protocol For Using Another's Bat

One of the decisions players must make when joining a softball league pertains to equipment choices. So often they hastily go out and buy a new bat or glove without the benefit of others experience; and often they are unhappy with the performance of their acquisition, especially in the area of bat choice. Those "Old-Timers", who play a lot generally know what works the best and where to get it! As most know, online internet purchases from sites like "Direct Sports", if you mention FHS (Florida Half Century) softball, there is a significant discount. That's where most get their Miken Ultra II's, which brings up another subject and that is "dugout protocol". It's always appropriate to ask someone if you want to use their bat; never just grab someone's bat without their permission. Especially since good composite bats cost a lot and wear out after so many swings. Generally they start at $185.00 on sale and go up from there. So as a matter of team protocol and respect, always get permission to use another's equipment!